During a talk with Phil today about my uncertainties and confusion regarding the issue of art style suggested by Alan, he made it clear that I didn't need to change up my visual style. I think what Alan meant by linking in my style with the Old West was in terms of the design of the characters, not how I drew them as a whole.
It was soon suggested that I look at films portraying the Old West, most particularly the Hollywood Old West and the actors made famous by their roles in this genre.
Upon looking further into this, we decided that I could pay homage to these actors, incorporating subtle hints of them within my character designs such as Clint Eastwood's squinted eyes, John Wayne's pale hair and gaunt expression, Jack Palance's Waist coat, Lee Van Cleef's longcoat, etc.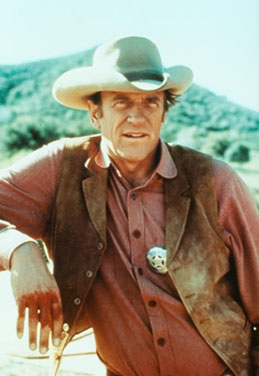 Starting this trend, I'll begin with Phil "Shadow" 'O Grimm
See if you can spot the references.