Finally, looking at my sidekick character, "Vernon McCobble", the shrew, this one was a little more tricky to do as there aren't many bookworm-types in famous western films, at least to my immediate knowledge, so for this character, I thought I may be able to look beyond just the realm of film.
Kevin Kline as U.S. Marshal Artemus Gordon from the 1999 film "Wild Wild West"
Professor Harold McDougal from "Red Dead Redemption"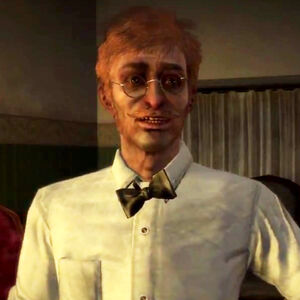 Taking into account the "Sophisticated" aura that I wanted to give the character, I looked at 'smarter' clothing which was around during the time: waistcoats, bowler hats, suits, bow-ties, etc. This is what I came up with.